In the address bar, enter the following url:
http://YOUR_SERVER_IP/wowbb/install.php,
and you should see this screen. Click 'New Installation' to start the setup process.
Enter the database name that you just created, 'wowbb', your mysql server address, and login/password.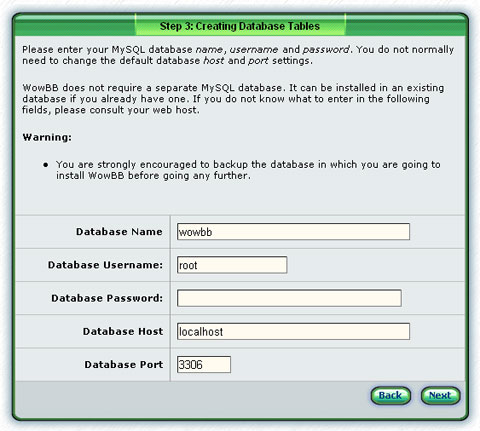 Enter a set of your desired administrator username, password and email info here.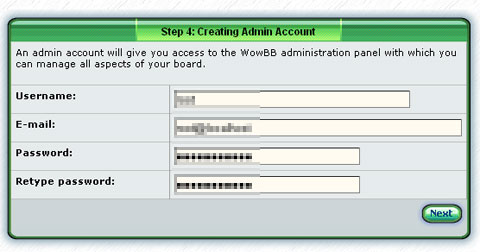 The installation for wow is now completed.

Go to the admin area and click forums to create a new forum.

Enter the name, moderator (the user who is the master of the current forum) and the description of this forum, and click save.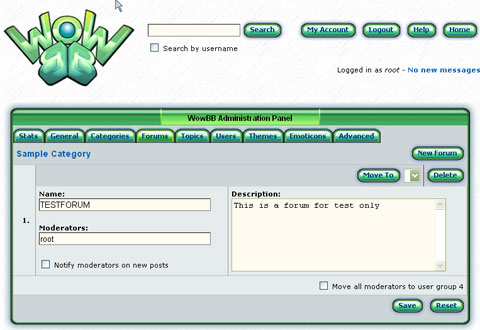 Now your forum is ready for use. You may go to the url of http://YOUR_SERVER_IP/wowbb/ to see how the newly created forum looks like.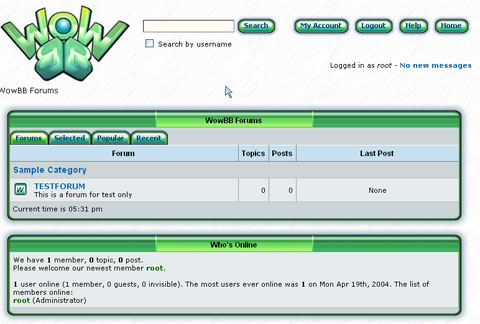 Click on your test forum and try to post a new topic.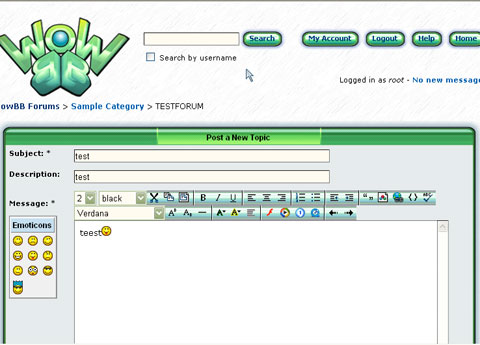 Your post has just been published! Now, ask some of your friends to visit your forum!