Windows Vista
Windows Vista is the latest generation of consumer operating system from the Microsoft, and of course RaidenHTTPD has to work properly on it.
RaidenHTTPD is compatible with Windows Vista, however You will have to make a slight change of system setting on the Windows Vista operating system.
What if You don't turn off UAC
RaidenHTTPD is unable to write in the program files\raidenhttpd application folder, hence you will see the following error when you launch RaidenAdmin.exe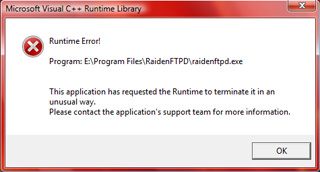 Error dialog box when You start RaidenHTTPD on Windows Vista without turnning off UAC
How to turn off UAC on Windows Vista
Step 1: goto control panel and click User Accounts and Family Safety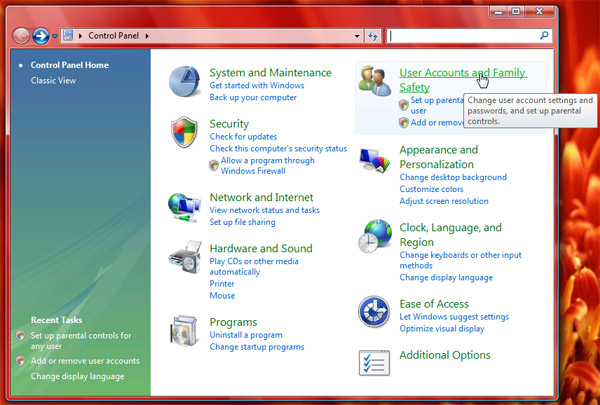 Step 2: click User Accounts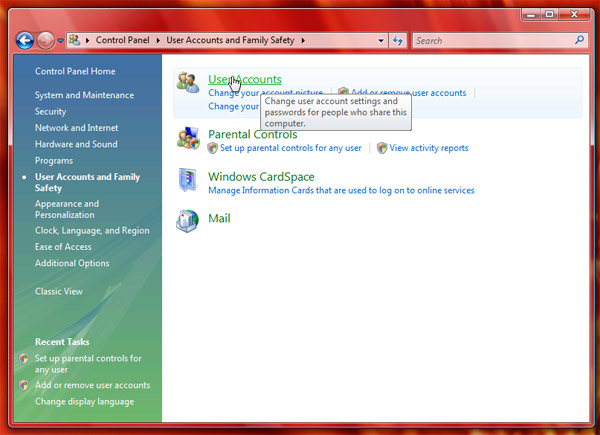 Step 3: Click Turn User Account Control on or off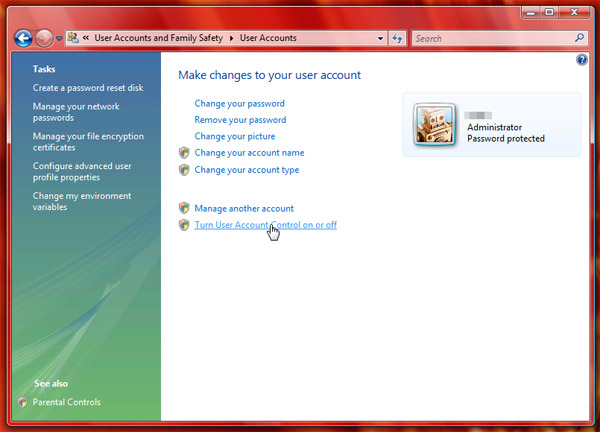 Step 4: Uncheck the check box of Use User Account Control (UAC) to help protect your computer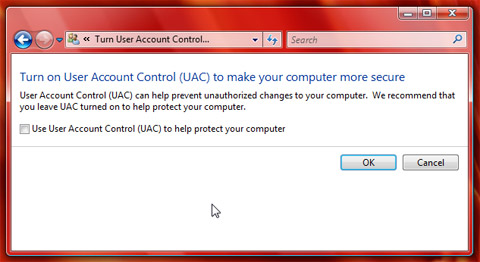 Step 5: reboot your PC and now you can use RaidenHTTPD on Windows Vista Happily.