How to setup:
Open RaidenAdmin program->Configuration..->Click on server options tab-> Click on the Setup UPNP router butoon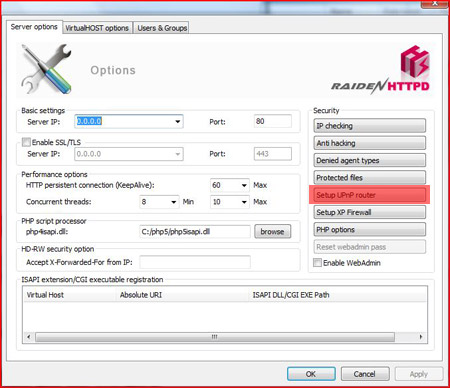 If you have already enabled UPNP on your router, this operation should succeed. Go to control pannel -> network connections -> Internet Gateway Devices and check for the port mappings. If you see the port mappings are depicted with RaidenHTTPD comments, then the setting is correct.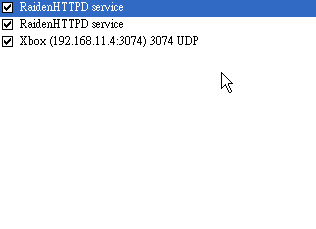 How to test:
Ask a friend to connect to your web server's WAN IP from outside of the router and try both port 80 and 443(if you are using SSL) to see if it works.