How to setup:
Open RaidenAdmin program->Configuration..->Click on Virtual options tab-> Select any virtual host you wish to have this enabled,->,check the Directory Index option within the Misc check box.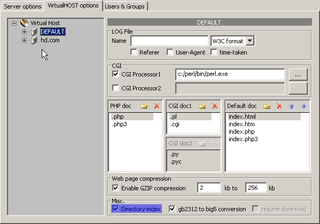 HINT How to disable: In your RaidenHTTPD program folder, go into htdocs sub folder, edit the file index_dir.shtm and edit this line $allow_mp3_download_link = 1; // 1=enable 0=disable
Right-mouse-click on the virtual host, ->Click Add Virtual Path menu item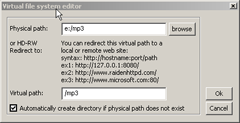 Back to the main Virtual host tab, click on the virtual path you just added, and right-mouse-click on the menu item 'Edit'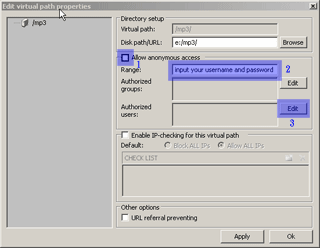 First, uncheck the Allow anonymous access checkbox. And then enter a prompt text in the Range text box. Finally, select authorized users who can access this mp3 album. Note that allowing everyone on the internet to access your MP3 album will be a bad idea, therefore it is strongly recommended to setup access control here.
When it's all done, open an Internet explorer and open this Music album URL, such as http://127.0.0.1/mp3/. You should see a user/pass dialog box. Enter your pre-added username/password and you will be able to login.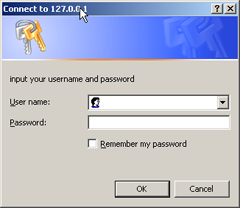 After you login, you will see the basic directory browsing page. The [parent ..] is the link to go back to the parent directory if the current directory is not the root directory. The [root /] is the link to go back to root directory. Now, you can click any of the directories that contain mp3 files and see what happens.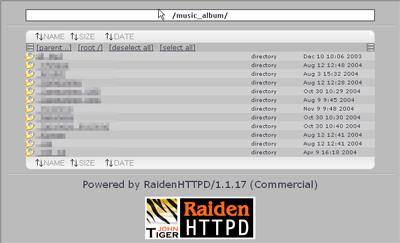 When you enter any directory that contains MP3/WMA files, the music album feature is automatically activated.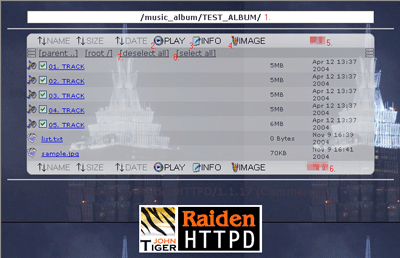 1. Current virtual path
2. Clicking on this will launch Windows Media Player 9/10 to play the selected music files.(using ASX)
3. Displaying .nfo or .txt file in the current directory automatically.
4. Displaying possible album photo files in the current directory.
5. ID3 tag album name
6. ID3 tag artist name
7. Unselect all selected music files
7. Select all music files
We try to select few of the music files by clicking PLAY button, which then launches the Windows Media Player. Next, what you will see is that the selected music album being integrated into the Windows Media Player. From this point on, all the music-related operations can be done by the Windows Media Player and yet the Internet Explorer will no longer be needed.